• Personal Care
• Skilled Nursing
• Sitter/Companion
Peach State provides patients with the option of remaining in the comfort of their own home without the stress and hardship of interrupting your daily routines. With our assistance, activities of daily living and personal care can be seamless and manageable. We accept long term care insurance.
Our home care representatives are available around the clock, 365 days per year. Care plans can range from as little as two hours per day to 24 hours, seven days per week. A registered and licensed nurse is always just one call away.
With our help, you or your family member can rest assured that home will remain a place of comfort and security. All caregivers carry workers compensation, professional and general liability insurance coverage and are required to pass a background check and drug-screening test. Each is also required to submit proof of the following:
• Current CPR and First Aid training
• Current PPD skin test
• Current Auto Insurance and Drivers License
• 3-year motor vehicle driving report
How to get started
After initial contact with our office, a registered nurse will visit the prospective client and family for an assessment. This assessment is used to create a personal care plan. Once the care plan is established, Peach State determines which caregiver is best suited for the relationship. Our care representatives strive to exceed expectations and ensure compassionate and quality service. To further assess the compatibility, Peach State will monitor the case and follow up with the client or family every 60-90 days for a review.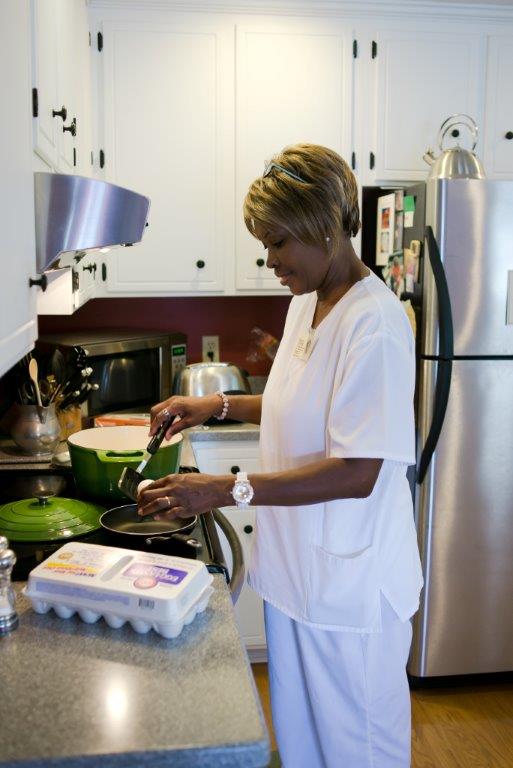 Our services include:
Bath or shower assistance
Assistance with grooming
Shaving / Shampoo assistance
Grooming / hair care
Light housekeeping
Shopping / errands
Change linens & make beds
Wash, dry, fold, and put away laundry
Monitor diet & eating
Escort to doctor appointments
Arrange medical appointments
Toileting Care
Medication reminders
Prescription renewals / pickup
Companionship
Menu planning / preparation
Supervise home maintenance
Mail / bill paying